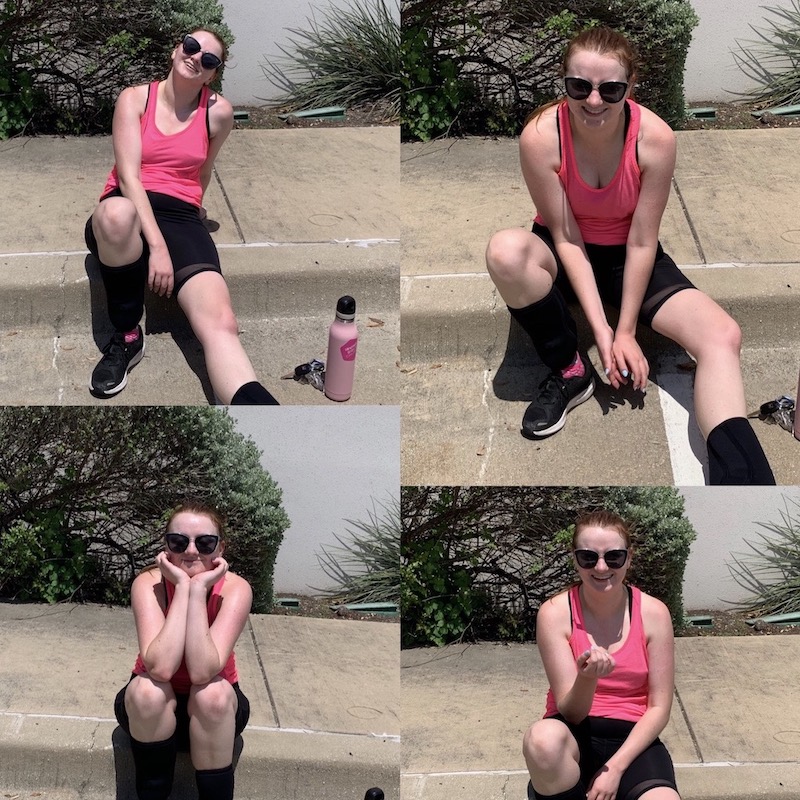 Ugh Philippians 4:6-7 yall…
"Be anxious for nothing, but in everything by prayer and supplication, with thanksgiving, let your requests be made known to God; and the peace of God, which surpasses all understanding, will guard your hearts and minds through Christ Jesus. (NKJV)"
I have always struggled with these two verses. Always. From a young age I would have these verses thrown at me all the time. As a child, and then teenager, that suffered from severe anxiety these verses always made me angry. The worst part, I couldn't explain why. These two verses speak to the heart of God and His love for His children. They are truth! However, my knee-jerk reaction to them was always anger and frustration. The need to scream out to well-meaning adults, "You just don't understand my pain." My heart became very hardened to these words.
Only now, in this season of COVID-19, has the Lord started working on my hardened heart. It all started with Max Lucado's book Anxious for Nothing that I read with my small group. This book is a full breakdown of Philippians 4:6-9, and how to aptly apply its message into your daily life. I wasn't thrilled about this book when I started, but I must say by the end of the study I had learned a lot. My hardened heart started to crack. The next book chosen by my small group was called Uninvited by Lysa TerKeurst.
In Uninvited, Lysa talks about having a hardened heart. She goes on to define hardened as, "unresponsive, completely lacking sensitivity or spiritual perception (pg162)." She talks about how some of the disciples had a hardened heart, and they had Jesus right there with them! She makes the statement, "Inspiration and information without personal application will never amount to transformation (pg 163)." After reading that I was convicted about my feelings toward Philippians 4:6-7. I didn't want a hardened heart, but I definitely was unresponsive and lacked spiritual perception when it came to those two verses.
Max Lucado definitely inspired me and educated me more about the verses, but I wasn't really applying them outside the study. I definitely wanted transformation though. I have not been living loved or in freedom during this COVID-19 season. The Lord placed on my heart that maybe living loved and walking in freedom would be possible if I would just start applying Philippians 4:6-7 to my daily life.
Like in all things, the Lord was correct. I wrote out the verses on a note card and put it up on my bathroom mirror. I see it all the time. Whenever I start to worry, I stop praise the Lord for his goodness. Then I lay my worry on him in complete truth. Curse words and all. The more I do this, the more I make this a habit in my daily life, I really have started to find peace. Of course, I'm not perfect, but I am finding more peace in this season because I follow the steps of thanksgiving and laying my requests/ worries at God's feet. Still, I wondered why Philippians 4:6-7 had bugged me for so long.
I just could never quite put these frustrations into words until now. I found a series of audio bible lesson plans on the YouVersion Bible App called Bible Basics Explained narrated by Pastor Kris Langham. The devotional I choose from this series was, unsurprisingly, Anxiety Part 1. Pastor Langham goes on to explain that this is a two-part devotional series because although he wants to talk about Philippians 4:6-7 in accordance with anxiety, He didn't feel like this was a good place to start. With a little help from his daughter, he realized "…starting there was sort of like a friend offering advice without actually listening to your problems. …sometimes we do that as Christians, "Got anxiety? Philippians 4:6. Pow! There's your prescription."" I died laughing as he was saying this because he was so right!
That's what Philippians 4:6-7 always felt like to me! It felt like no one was really listening to me. I was just being pushed aside with the notion of a verse I didn't know how to apply. That left me feeling misunderstood and stuck in fear and darkness. Philippians 4:6 represented to me all the times I had been pushed aside and not really cared for or listened too.
When we talk to those who are struggling are, we trying to give them a quick prescription does of the bible?
Pow! Here's a Gospel.
Pow! Pow! Here's John 3:16.
Pow! Pow! Pow! Here's Philippians 4:6-7.
Or, are we really listening? Really listening to the needs and pains of others? There is so much comfort, community, and intimacy that can be found when we lean on each other for help, but sometimes that takes time. Time, we have to be willing to give.
Part 1 of Bible Basics Explained for Anxiety focuses on the verses found in Psalm 139. The focuses being to be fully known, to grasp that you are fearfully and wonderfully made, and invite God into all of who you are. Who do you know that needs the reminder today? I am learning to love Philippians 4:6-7, but sometimes we need more than just words. We need truth, but we also need someone who will take the time to listen to all of who we are. Jesus is the master at leaning in and loving well, and I pray that I will learn to do the same. I want to be like Jesus!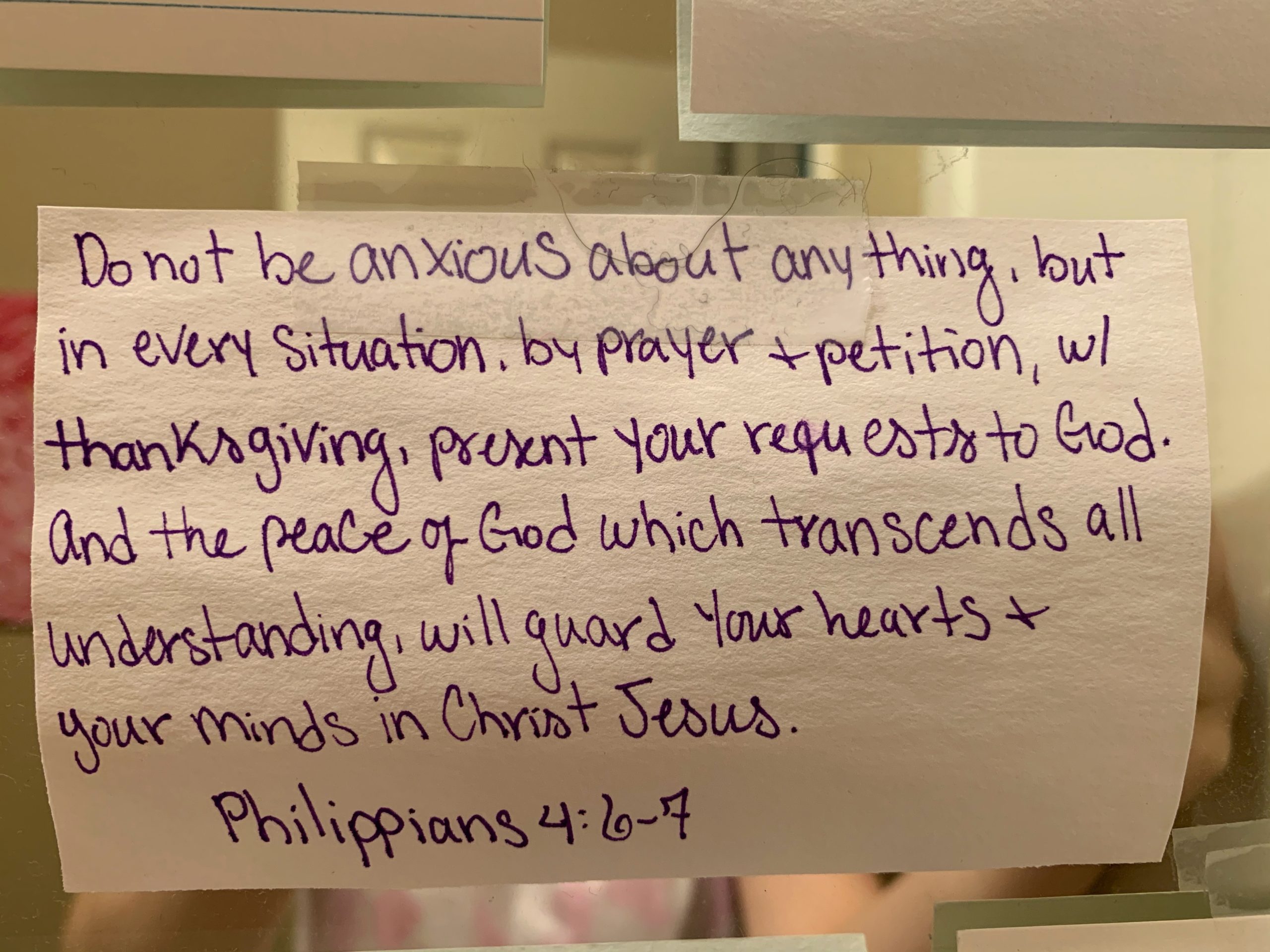 More Mental Health Resources can be found here.