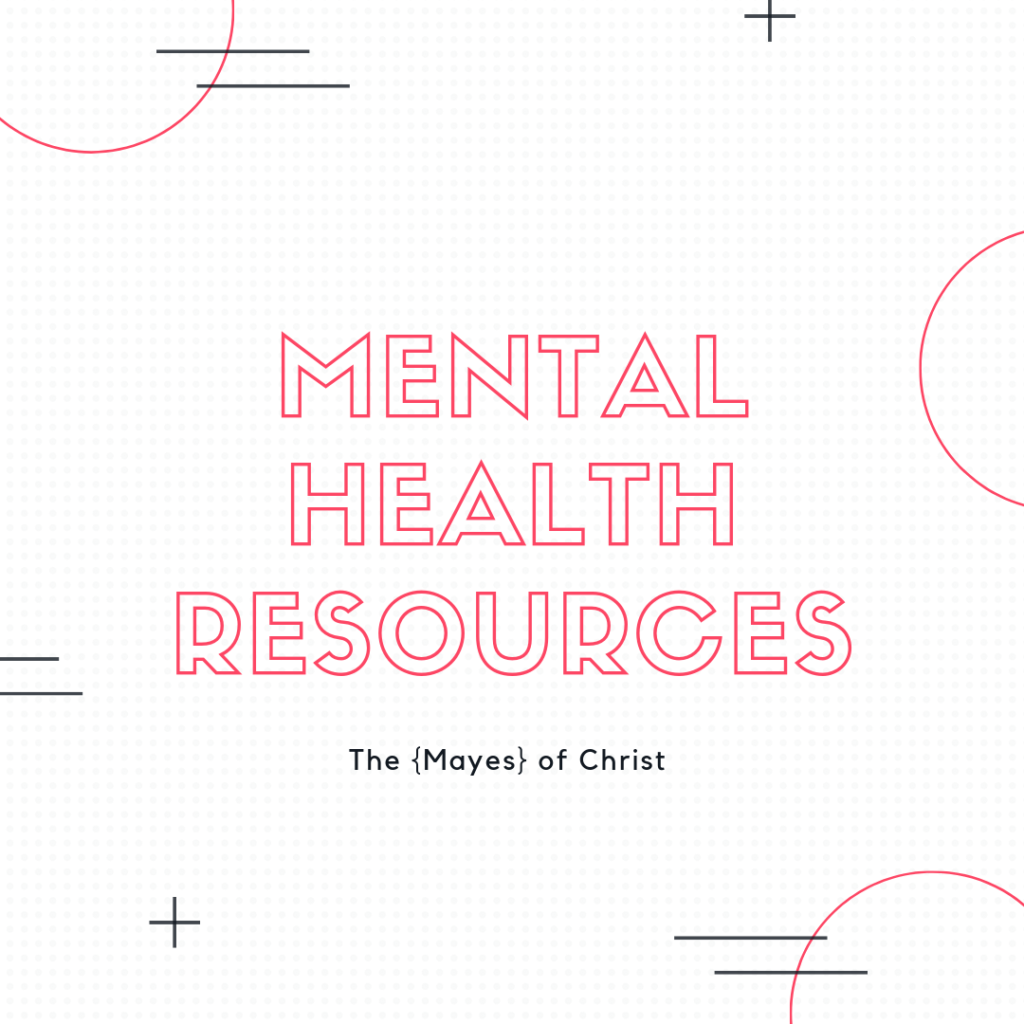 Mental Health Awareness Month may be over, but that doesn't mean the conversation has to stop! Mental health and mental illness should be discussed year round, and there are amazing organizations that develop the resources needed to help those is need and spread the word on breaking the stigma!
There are a ton of awesome mental health resources, but the ones listed below are some of my favorite! Whether you suffer from a mental illness, have a loved one who suffers from a mental illness, or just want to learn more about the importance of mental health these sites are for you! They also offer volunteer experiences, so you too, can help break the stigma surrounding mental illness!
NAMI: National Alliance on Mental Health
An advocacy group founded by a grass roots group of families who have loved ones who suffer with mental illness. NAMI's mission is to make better lives for those suffering with mental illness. NAMI has 500 local affiliates across the U.S. to help local communities raise awareness, build support, and educate Americans about mental illness.
A community based non-profit established in 1909. Mental Health America addresses the needs of those living with mental illness, and promotes the overall importance of mental health in America. Mental Health America is currently focused on their program B4Stage4 that promotes the importance of identifying and treating people with a mental health condition before they reach a critical crisis.
A non-profit organization focused on the mental health of college aged students. Active Minds was founded by Alison Malmon after her older brother Brian died by suicide. Brian was a student at Columbia University where he suffered from depression and a schizophrenic disorder. His depression went untreated, and he hid his struggle from friends and family. After his death, Alison was motivated to create an open space for college aged students, where the silence of the mental illness stigma is broken. There are more than 450 Active Minds chapters across the U.S.
The Grace Alliance is a non-profit, started in Waco, Texas, that provides Christ centered mental health resources and programs. "The Grace Alliance cultivates healthy solutions for hearts and minds through simple, innovative biblical truths, scientific research, and practical tools (website)." The Grace Alliance also helps break down boundaries between mental health and the Church. Under the resource tab, you can find free downloadable resources and workbooks, that help provide tools for both individuals and their families who are impacted by mental illness.
This a free digital health community with over 2 million people registered on its site. The goal of the community is to empower and connect people who face health challenges and disabilities. With blogs, videos, online forums, and a Conditions A-Z page (over 600 conditions and disabilities listed in alphabetical order) it's impossible to feel alone.
The National Suicide Prevention Lifeline
"The National Suicide Prevention Lifeline provides free and confidential emotional support to people in suicidal crisis or emotional distress 24 hours a day, 7 days a week, across the United States. The Lifeline is comprised of a national network of over 150 local crisis centers, combining custom local care and resources with national standards and best practices." If you or someone you know is in need of help or support call 1-800-273-8255. (If you need help remembering the number just listen to the rapper Logic)
In 1998 a short film entitled Trevor was released on HBO. The short film is about a gay 13 year old boy who is bullied in school because of his sexual orientation. As a result of the trauma Trevor experiences at school he attempts to take his own life. The filmmakers of Trevor, wanted to include a helpline in the broadcast for struggling LGBTQ youth who may be going through the same crisis as the main character Trevor. The filmmakers discovered there was no such helpline available to LGBTQ youth, so they made one. The Trevor Project is, "an organization to promote acceptance of LGBTQ youth, and to aid in crisis and suicide prevention among that group." The Trevor Project also provides online resources to help parents and educators.